ImageCat and CoreLogic Partner to Reduce Systemic Under Insurance Through Data Analysis
19 Jun 2014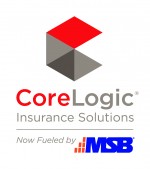 Reducing Systemic Under Insurance Through Data Analysis
ImageCat, a US and London-based risk management company, announces a new partnership with the global property information, analytics and data services provider CoreLogic that will allow re/insurers to reduce significantly the systemic risk of underinsurance. Through this partnership, CoreLogic's vast data and property insight into US property replacement cost values are now available through ImageCat's inhance™ exposure management platform.
Charles Huyck, Executive Vice President of ImageCat, explains that
incorrect property valuation is one of a group of data problems that create significant uncertainty in re/insurers' understanding of their property catastrophe portfolios, along with other material risk factors, such as precise building location and use and construction type. This can lead to unexpectedly high losses and large uncertainties in catastrophe model output which the insurers use for capital allocation.
"Alternative property valuation estimates are perhaps the easiest way to for re/insurers to identify systematic underinsurance, which is a major problem for the industry," he said. "Utilising the extensive property data resources and unrivaled building valuation models of CoreLogic, inhance serves as a powerful analytics and data platform that allows users to quickly identify high risk properties or portfolios which are significantly under or over insured.
"We estimate that only about 10 per cent of insured properties are correctly valued for their current rebuilding costs. The majority are under-insured, many by as much as 30-40 per cent," said Huyck.
ImageCat spent the last three years working directly with more than 20 London market insurers with large exposures in the US markets to develop inhance, which was launched in May 2014. . Inhance now brings together ImageCat's advanced innovation and analytical capabilities, with the in-depth building valuation models developed by CoreLogic to offer users a versatile, ground-breaking online platform for solving exposure data problems.
ImageCat and Core Logic are presenting a series of webinars highlighting the issues of incorrect property valuation and what can be done to reduce the uncertainty of property valuation and improve modelled outcomes.