ImageCat awarded third place in Copernicus Masters
30 Oct 2014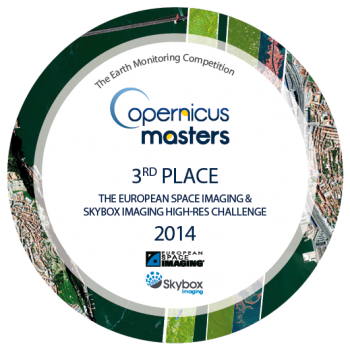 ImageCat has been awarded third-place in the Copernicus Masters High-Res Challenge. The annual challenge, sponsored by EU Space Imaging and SkyBox, awards prizes to innovative solutions for business and society based on Earth observation (EO) data.
Spearheaded by ImageCat Research Scientist, Alex Vicini, and based on his experiences during the 2011 Thai floods, the idea entitled "Addressing the 'Hours Clause'" focuses on using the high temporal resolution of the SkySat constellation for monitoring unfolding flood events as they approach high-value insured facilities.
The competition is a great incentive for each of us to think "outside the box" for the next big technical leap, and underscores ImageCat's commitment to build solutions that use the best available EO data to better inform critical decisions made by our clients.
For more information on the Challenges, see the competition website: www.copernicus-masters.com