International Society of Catastrophe Managers (ISCM) webinar
17 Nov 2015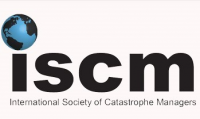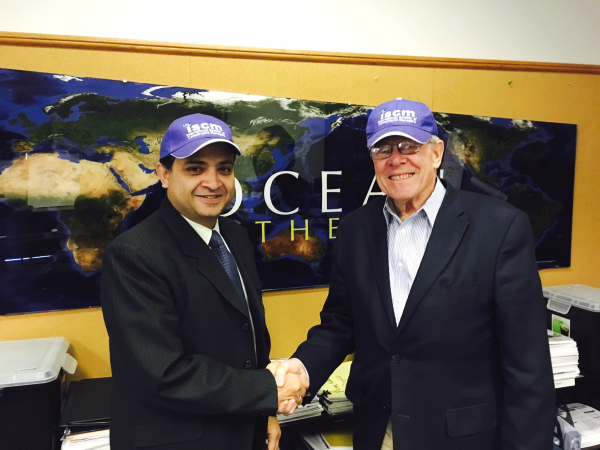 Shubharoop Ghosh (ImageCat) and Dr. Jerry Schubel (Aquarium of the Pacific)
On December 1, 2015, International Society of Catastrophe Managers (ISCM) hosted its first webinar in collaboration with the Aquarium of the Pacific, the City of Long Beach, and California technology company ImageCat, on the topic of climate change and its impacts on coastal cities.
The hour- long webinar was titled "Building Resilient Communities – Model for the City of Long Beach, California." The webinar brought together members of the scientific community on climate change research, addressed the challenges of the coastal City of Long Beach, and presented some industry information on climate change data and its potential use for decision making, both in the public and private sectors including insurance and reinsurance. Presenters included Dr. Jerry Schubel (President and CEO, Aquarium of the Pacific), David Ashman (City of Long Beach), and Shubharoop Ghosh (Vice President of Data Services, ImageCat).
As the first presenter, David Ashman gave an overview of the City's emergency response goals and management cycle, as well as preparedness planning. He highlighted the City's planning for coastal hazards, including the focus on mitigation, collaboration and resilient organizations.
Dr. Jerry Schubel covered a broad global perspective on coastal cities at risk and shared his findings and observations about the major threats to Long Beach. Dr. Schubel presented scenarios of predicted inundation impacts for coastal areas of Long Beach. He concluded by offering some guidelines for becoming resilient and being prepared to manage the impacts of climate change.
Shubharoop Ghosh presented the final segment of the webinar, discussing several datasets and technologies that help to monitor and assess the risk from climate change. Data on elevation and coastline are key in understanding the climate change hazard, particularly sea level rise. Technologies such as remote sensing help quantify exposure and enable governments to rapidly respond to catastrophic events such as floods.
There were several questions posed to the speakers in the question and answer session, ranging from the involvement of private insurance in risk transfer of city's buildings to the relative risk of climate change and earthquake for Long Beach. In conclusion, Nick DiMuzio, ISCM Secretary, extended his thanks to the attendees, the speakers, and the Aquarium of the Pacific for hosting the session.