A Letter to Our Clients and Customers
10 Apr 2020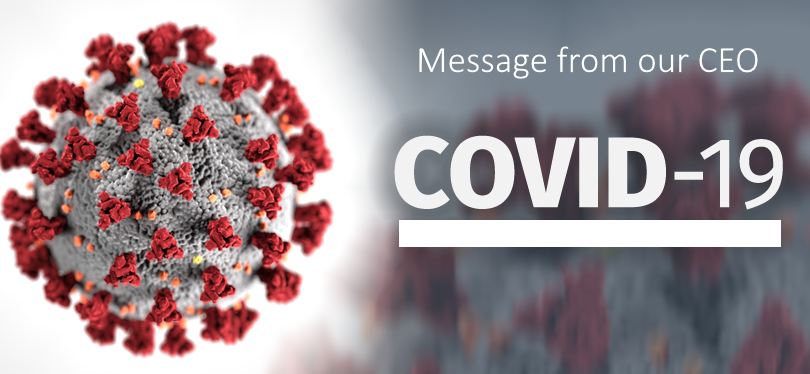 I wanted to reach out to you and provide an update on how we at ImageCat are approaching this extraordinary situation. The coronavirus pandemic is affecting our families, our businesses, our communities, and our lives in every possible way.
First, our thoughts go out for anyone who have been impacted by the virus and our heartfelt wishes for a full recovery. We stand in support of our healthcare workers in the US and globally who are working 24/7 to care for people and guide us through the pandemic.
We put the safety and needs of our employees, families and communities at the forefront of all decisions. We are a small family of colleagues and specialists, and all our employees have been strongly encouraged to work remotely from home. This shift has been quite smooth, and we continue to deliver the highest levels of service to all our customers and clients.
Our teams are quite experienced to work with customers through various digital channels delivering services and providing support. This will continue as we navigate through these uncertain times together with you.
We have an amazing team that supports "global disaster management needs of today using technologies of tomorrow" and who are always committed and focused on your needs. This event has strengthened our connections with our clients, partners and communities like never before.
As we go forward, we will keep you updated. Let us know if you have questions, ideas and feedback to serve you better.
Sincerely,
Ronald T. Eguchi
President & CEO, ImageCat, Inc.
email: rte@imagecatinc.com
Together we can "Flatten the Curve" and "Break the Chain"