Reveal new insights into your exposures
ImageCat's flagship exposure product, Inhance®, is a ground-breaking solution to exposure data problems. Inhance provides a suite of analysis tools to help (re)insurers, managing general agents and brokers visualise their property exposures in terms of completeness, accuracy and appropriateness. Users can instantly identify and isolate incomplete or poor quality data for locations that are in high hazard areas and are of material value. These records can be cross-validated or augmented from a number of third-party exposure databases.
Visit the Inhance microsite.
---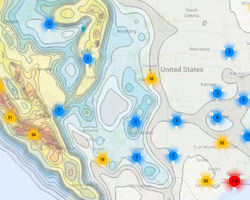 Profiling tools
Hazard data
Exposure databases
Heuristic checks
Maps
Reports
Inhance provides…
Increased certainty – Combining the Profiling tools and Data Market allows for identification and improvement of inadequate or missing data.
Improve Modelled outputs – Improved exposure data means less uncertainty in model results.
Independent validation – Cross-checking with exposure comparison data means more informed risk selection and an improved technical price.
Compliance – Demonstrate a greater understanding of your exposures and uncertainty for regulators.
Efficiency – Automate analysis workflows using Heuristic checks to speed up identification of suspicious and inadequate data. Retain and share analysts' findings.
Cost-effectiveness – Access external hazard and exposure comparison data by a unique transactional-based pricing system – only pay for the data you need.
Communicate data issues – the reporting engine allows instantaneous communication of data quality issues across your team or company.
A second opinion on risk and exposure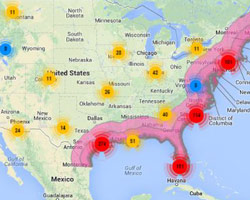 Inhance's Data Market offers a new paradigm in terms of data access. With hundreds of hazard data layers available instantly, users can quickly identify risks exposed to earthquake, flood, wind, hail, tornado, tsunami and many more perils.
The Data Market exclusively holds ImageCat's library of post-event damage data layers for global events dating back to 2005.
Users can also validate and enhance their exposure data by accessing a number of independent data sources containing building attributes and replacement cost valuations. Our pay-as-you-go pricing means you only pay for the data you need.
Engineering Heuristic rules help isolate spurious data
ImageCat's engineers have developed a number of logical rule sets that are automatically applied to the users' data. These Heuristics trap suspicious data combinations – such as 100 storey buildings made out of wood, or 50 storey buildings in rural areas. Heuristic checks allow for cost-efficiencies and they standardise the practise of applying company data policies across multiple accounts. Users can intuitively develop their own rules that can be shared and re-applied to new datasets instantaneously. Once identified, these spurious data can be validated and enhanced in Inhance's Data Market.
A plan that suits everyone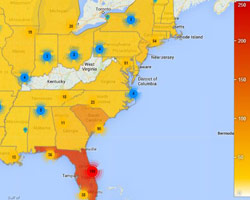 Inhance's flexible licensing means there is a plan to suit all sizes of company. With individual access to the analytics platform available free of charge with transactional data pricing, Inhance does not come with bloated licensing fees. A number of plans exist for company-wide usage, with the benefits of increased data volumes, data scoring or portfolio anaytics offered to our Premium users. Compare our plans on the Inhance website.