Exceptional Data

We are the exposure people. Whether you need to validate your existing risks, or assess potential new global risks, we have the solution for you.
The Inhance® Data Market allows you to cross-check existing risks against third-party comparison datasets, reducing uncertainty in loss assessments and improving your risk selection and management. Our innovative satellite image processing and data capture tools mean we can help you pinpoint and understand your global exposures.
Cat Response

With a pedigree of responding to over 40 major global disasters, ImageCat's global monitoring and response services are unrivalled.
With a bespoke data capture solution for each event, we are not restricted to a single data provider, but use the most appropriate data for each specific event. Being a true data intermediary means you get an objective, accurate assessment of damage and loss. As founders of the Global Earth Observation Catastrophe Assessment Network (GEO-CAN), we can harness the global scientific community to support the most serious of humanitarian responses.
Insightful Analysis

Our models and analytics tools provide a deeper, richer perspective on risk. Our pioneering Robust Simulation helps reveal the full range of uncertainties in seismic risk.
Inhance's novel analytics tools help you identify spurious and damaging flaws in exposure datasets. Our satellite imaging solutions provide rapid insight into unfolding disasters or previously unknown risk. With unrivalled access to global hazard data in our software, clients can make better informed decisions regarding their risks.
Research and Collaboration

Research and Development is part of our DNA. ImageCat's multi-disciplinary combination of scientists, engineers and developers means we view risk from many perspectives.
We collaborate with universities, academics and researchers across the US, Europe and beyond, and are regular contributors to the scientific literature and discourse. We specialise in customising our research to fit end-user needs and have an established track record of producing innovative and tailored products. Learn more…
---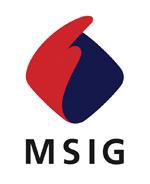 "Data quality is one of the industry's most intractable problems, and we welcome initiatives like inhance which help us to isolate unidentified high risk properties and manage our exposures."
Matt Foote, Head of Exposure and Catastrophe Management for Mitsui Sumitomo, London